The future of Securitas
The leading intelligent security solutions partner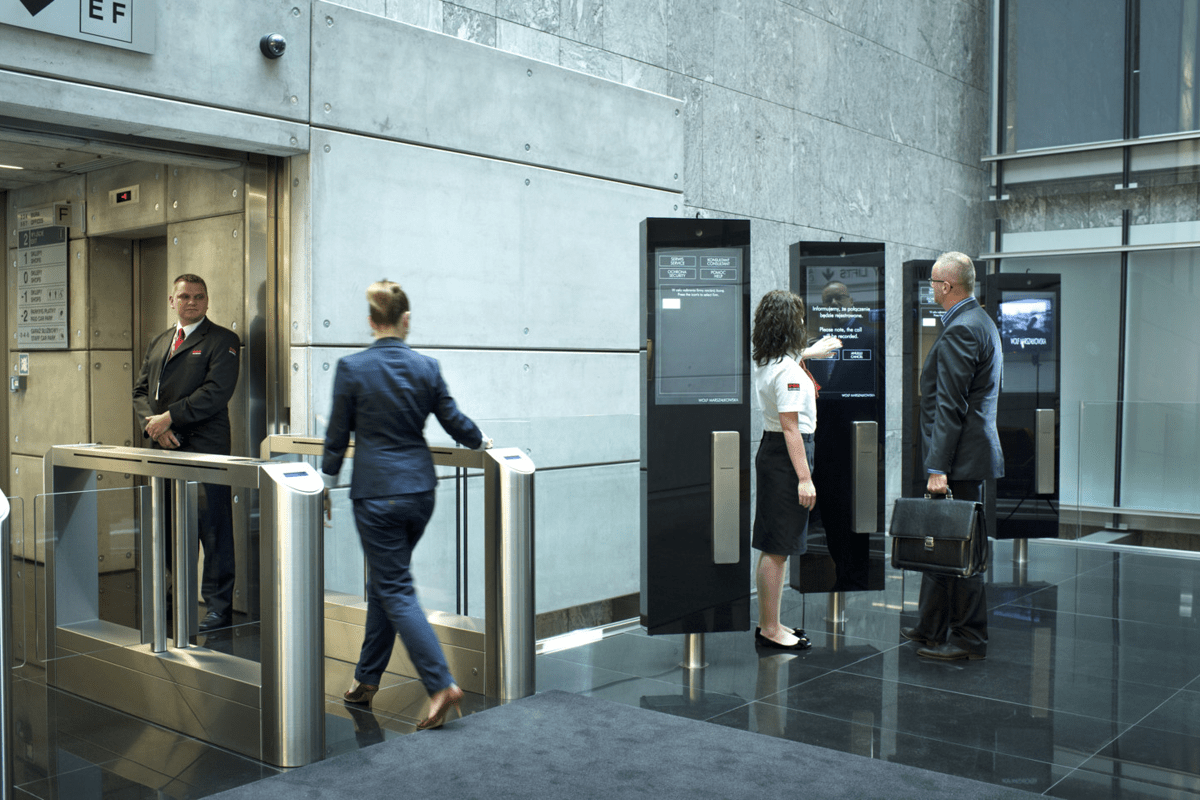 It is happening in Poland!
As a key player in delivering our protective intelligent security strategy, we have chosen Warsaw for our new Global Delivery Center.
Securitas is investing in Poland due to the excellent talent pool and great work ethic of the people here.
We are currently 40+ employees working as support agents, service experts, operations leads and service managers making sure our colleagues around the globe can make your world a safer place.
Part of Securitas Global IT
From our brand new location in Warsaw we provide IT services such as support on the Office 365 platform and the Global Corporate Cloud to the entire Securitas organization worldwide!
The Global Delivery Center is a integral part of Securitas strategy to make sure we offer our colleagues around the globe 24/7/365 support.
Learn more about our location in Poland and the future of Securitas - SIS, below.
Covid-19 special: Virtual office tour
All of us are currently working from home, but in the future we hope to return to our office and fill it with life again!
Question 1: Why did you join our GDC in Warsaw?
I liked the variety of opportunities a big company like this one has to offer. What was also very interesting for me is because the office in Poland was (still is) on the first stages of operating I had the real chance to make an impact how the work here will look like, and I love challenges which come with it! On top of it, it's a Swedish company and we all have some good associations with that, right?

Iwona Małecka

Office Coordinator Global IT&IS

I joined Securitas because I wanted to take part in an exciting project of building a new Global Delivery Center. I have extensive experience in the field of providing IT services supported by certificates and I would like to use my skills to contribute to the success of this project.

Ewa Popławska

Service Manager, Infrastructure

Securitas because it's a global network, people from all over the world work together on common goals and such a diverse and IT oriented team was simply very attractive to me.

Luca Colombo

Service Manager, EIS
Question 2: What has surprised you the most?
The great atmosphere, which we have in the office, was the nicest surprise of all when I first came to work. Everyone here is so nice and helpful that it is very easy to blend into the team! For me personally it's very important how I feel at the office and what kind of people I'm surrounded with. I'm sure we will make our best to keep it this way!

Iwona Małecka

Office Coordinator

The thing that surprised me the most was how Scandinavian culture is different from any other. Equality and a lot of freedom – but with a lot of responsibility, open but polite communication, mutual trust are the principles really embedded in the daily work. I am very happy that I had the opportunity to experience it personally.

Ewa Popławska

Service Manager, Infrastructure

The organization in the office is pretty flat, anybody can equally contribute. At the same time the company is going through some structural international changes, planning and communicating require extra focus.

Luca Colombo

Service Manager, EIS