Securitas Group AB
·
Multiple locations
·
Hybrid Remote
Technical Analyst
Securitas Group
Strongly united by the purpose "We're here to help make your world a safer place", Securitas successfully integrates technology, people and knowledge to offer protective services to customers all over the world. Securitas offers security services such as security guarding, monitoring, consulting and investigations. The group has over 350,000 employees in 40+ countries worldwide.
In a new approach for tomorrow's world, Securitas will leverage technology and data in modern and innovative ways to offer better, streamlined, and efficient services based on machine learning, cloud computing and a modern software architecture. 
The Intelligent Services organization is responsible for building digital security products and capabilities. This includes developing, launching and delivering new products and services directly to end customers or to complement our existing service and operations. We do this by capitalizing on our data to deliver better predictions and insights, enable more automation and delivery through digital channels directly to the end-user.
As a Technical Analyst you will play a central role as a subject matter expert to our teams. This role will focus on hands-on operational aspects and bridging business needs with technological feasibility in ongoing product development and refinement.

What You Will Do
Business and technical analysis
Analyze, clarify, and define scope for business needs that are candidates for digital product features
Combine different sources of knowledge like user research, technical feasibility, current operational processes and come up with functional requirements that gives high value while minimizing effort and time to market
Work with stakeholders and delivery teams to identify, define and break down scope
Advanced root cause analysis
Take part in identifying the root cause of complex problems
Check data bases, logs etcetera and combine the information to understand why applications behave in a certain way
Data analysis
Investigate storage structure and data models of source systems and define the necessary mapping to our products data models and if needed suggest structural changes. Provide recommendations from multiple perspectives such as feasibility, data quality and coverage
Research and develop an understanding of the relation between how people work with source systems and how that effects the data being stored
Act as a subject matter expert
Provide knowledge around Guarding and SOC services from the perspective of data and processes
Bridging business practices to technology and data
Contribute to improve ways of working, technology, and engineering practices
Who You Are
We believe you have experience in working with requirements, support and operations of information systems used in the security industry as well as having a good understanding of the operational
procedures of security officers and SOC operators. Some skills and experiences that are beneficial are:
Experience in working with relational data bases as well as an understanding in different persistence mechanisms like NoSQL
Ability to express business requirements in technical terms that can be communicated to people working with technical implementation and systems development
General high-level understanding in the design of technical solutions, development, data modelling, APIs and integration patterns
Experience from IT operations as well as an understanding of cloud-based solutions, common architectural patterns like microservices and organizing around DevOps teams
Open and curious about new ways of working and technology trends, generous in sharing knowledge, helpful and available
This role includes contributing to our organizational development that focuses on team empowerment, encourages personal development, and celebrates diversity. Transparency, openness, diversity, and inclusion are values we do not compromise with.
If it all sounds good for you, don't hesitate and apply!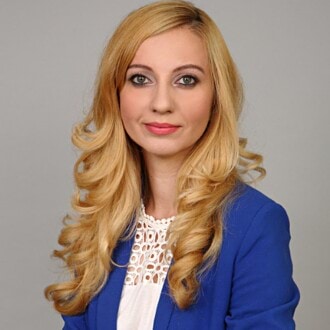 Contact
Urszula Puśko
IT Talent Acquisition Manager – Securitas IT & Securitas Digital Enablers
We Make A Difference Every Day!
We work in an international, explorative, hands-on and dynamic business environment with customers and users in focus.
Our core values: Integrity, Vigilance and Helpfulness - are foundations that enable us to build trust with customers, colleagues, partners and our community.
We love going to work and doing what we do.
About Securitas
Securitas is a knowledge leader in security, that drives the industry forward. The security of the future is a combination of people, knowledge, technology and data. We call it Intelligent Security.
Coworkers
345 000 worldwide
Turnover
MSEK 107,700 (2021)
Securitas Group AB
·
Multiple locations
·
Hybrid Remote
Technical Analyst
Loading application form
Already working at Securitas?
Let's recruit together and find your next colleague.